This page shows a very small overview of a couple of (D14) projects from around the world. If you like to be added to this summary, please leave a message or contact me.
Polivios
Between the first time this page was launched and now, various other people have accomplished similar IM swaps and this one, from a Greek D14A4 driver named Polivios, is really worth posting. This is accomplished with a very nice aftermarket intake which seems to run very well. Here are the specs, a photo and a certain dyno result (though Polivios and I are certain it scores 4bhp better after a little SAFC). His results are even better than mine after the OBD1 swap, mainly due to his better hardware I figure.
Specs:
-Honda Civic 1.4 EJ9 sedan D14A4
-118bhp@6500rpm
-137Nm@5400rpm
-Simota air Induction Kit
-60 mm intake tube
-Denso iridium power sparks
-5star 9.5 mm ignition cables
-"sport-spec" valve timing adjustment
-Custom cat-back exhaust 50 mm Danelatos
-Dc Sports 4-1 ceramic coated exhaust manifold
-Sebring high flow cat
-3-wire O2 sensor
-JG Edelbrock IM
-APEXi VAFC2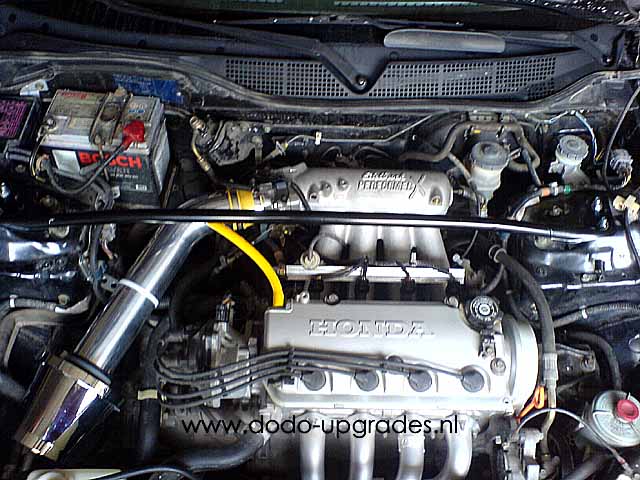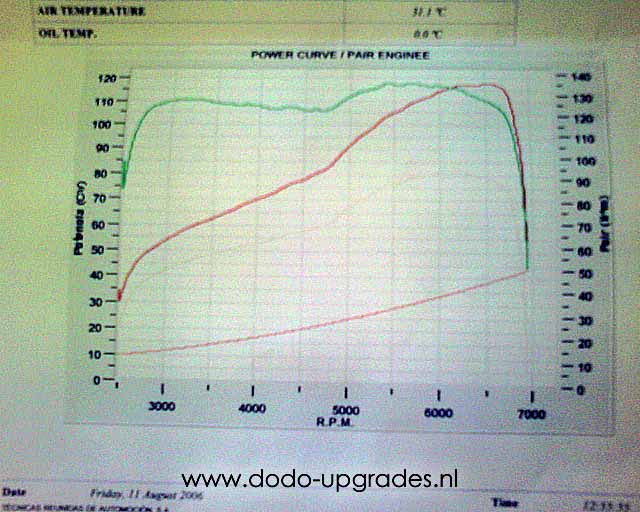 Sebastix
Sebastix is the first person I know of who did the D16Y8 IM swap on the D14Z1 version of the EJ9 Civics. Check out his website at http://civic.sebastix.nl. My guess is that he will supersede this result soon enough…
Specs:
-Honda Civic 1.4 EJ9 hatchback D14Z1
-123.6bhp@6968rpm
-141Nm@5700rpm
-OEM D16Y8 IM
-DCSports 4-2-1 header
-Nvidia cat replacement
-OEM EK9 muffler
-OBD1 ECU with Crome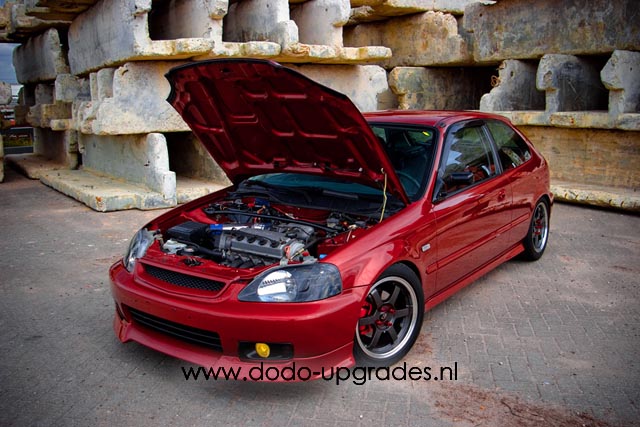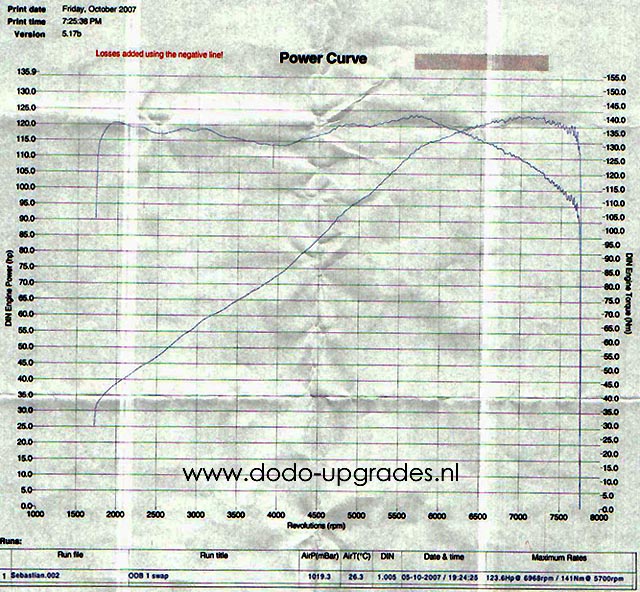 Dodo Bizar (me)
In December 2004 I did the first IM swap known to me on a D14A3 EJ9 Hatchback Civic. In the summer of 2005 I also did the OBD1 swap using Crome putting out 116bhp. In December 2005 I also did the first VTEC head swap on this type of car in my believe resulting in 133bhp. Later on I used eCtune and got 136.6bhp. A Skunk2 TB and IM gave me again 137bhp while the cat converter was in place. Both VTEC results are presented here. In the meantime I have installed a Skunk2 Stage 1 cam, valve springs and retainers. This did bring me over the 100bhp/litre threshold in January 2008.
Specs:
-Honda Civic 1.4 EJ9 hatchback D14A3
-145.1bhp@7478rpm
-150Nm@6000rpm
-Simota air Induction Kit with K&N 8" filter
-70 mm intake tube
-Skunk2 70 mm throttle body
-Skunk2 intake manifold with 240 cc injectors
-Hondata heat shield
-D16Y8 head
-JCP 4-2-1 header
-Megan cat replacement
-JCP 60 mm midpipe and muffler
-ECU tuned by CRX2 and eCtune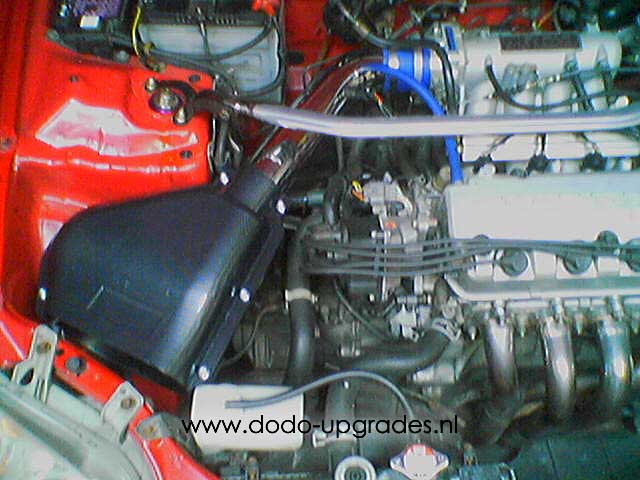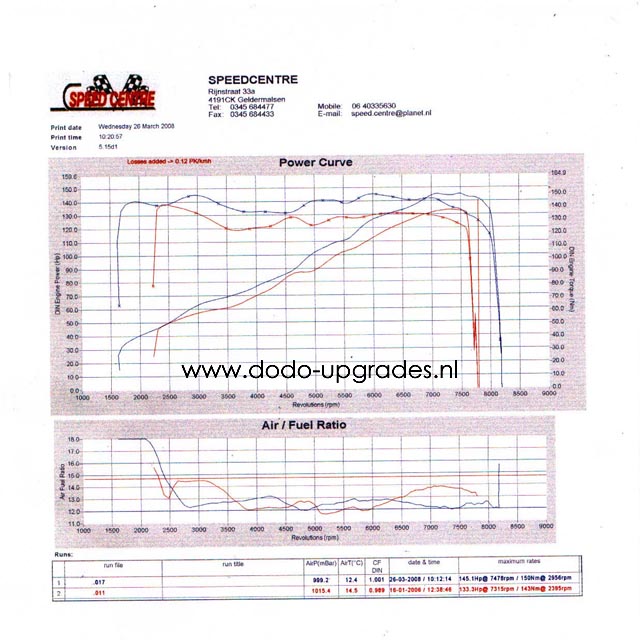 Thanks everybody on this page for lending me there results and having confidence in there D14 engines as well as their own respective engineering abilities!
Dodo Bizar